WELCOME TO CÈSA DOLOMIA
Running along the green forests of the upper Fascia Valley, through larches and fir trees, near the green walkway that stretches from Canazei to Campitello and Vigo di Fassa, Cesa Dolomia is synonymous with a warm welcome, both in terms of its name and of the position it occupies. Situated in one of the most peaceful, picturesque areas in the magnificent Canazei area, at an altitude of 1,440 m., you will immediately see the village as the perfect place to spend a happy, carefree holiday. Valeria and Paolo will make you feel at home within their home, by offering you a mix of relaxation, fun and contact with nature. The building is of recent construction with elegant finishes and all the comforts you could ever hope for.
Cèsa Dolomia
Cesa Dolomia is the ideal home for a romantic week away or a holiday with friends; where friendliness and a warm welcome are as familiar as your dreams. The house is composed of two apartments located on two floors: the larger of the two (Melester) can easily host between 4 and 6 people, while the smaller apartment (Lèrsc) is suitable for two or three people. Both apartments have a bright, comfortable kitchen, complete with a vitreous ceramic hob top, a fridge with a small freezer, a dishwasher and a conventional oven. Each apartment also has a safe. The living areas are spacious and comfortable, with satellite and digital terrestrial TV and a Wi-Fi Internet connection. All bathrooms feature a shower cabin and a hairdryer.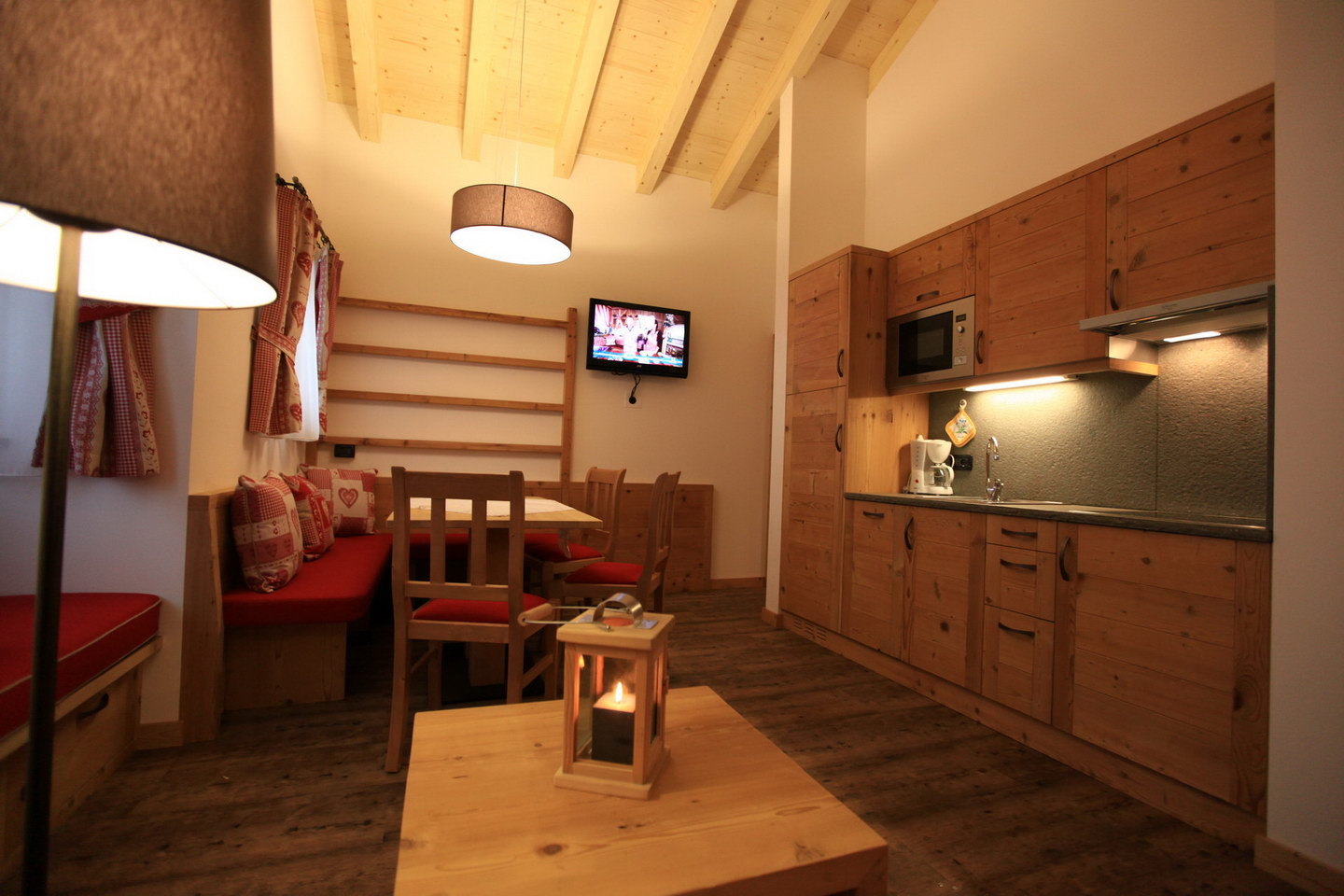 Apartment Melester
The Melester Apartment is a 65 m2 three-roomed apartment that can easily host up to 8 guests.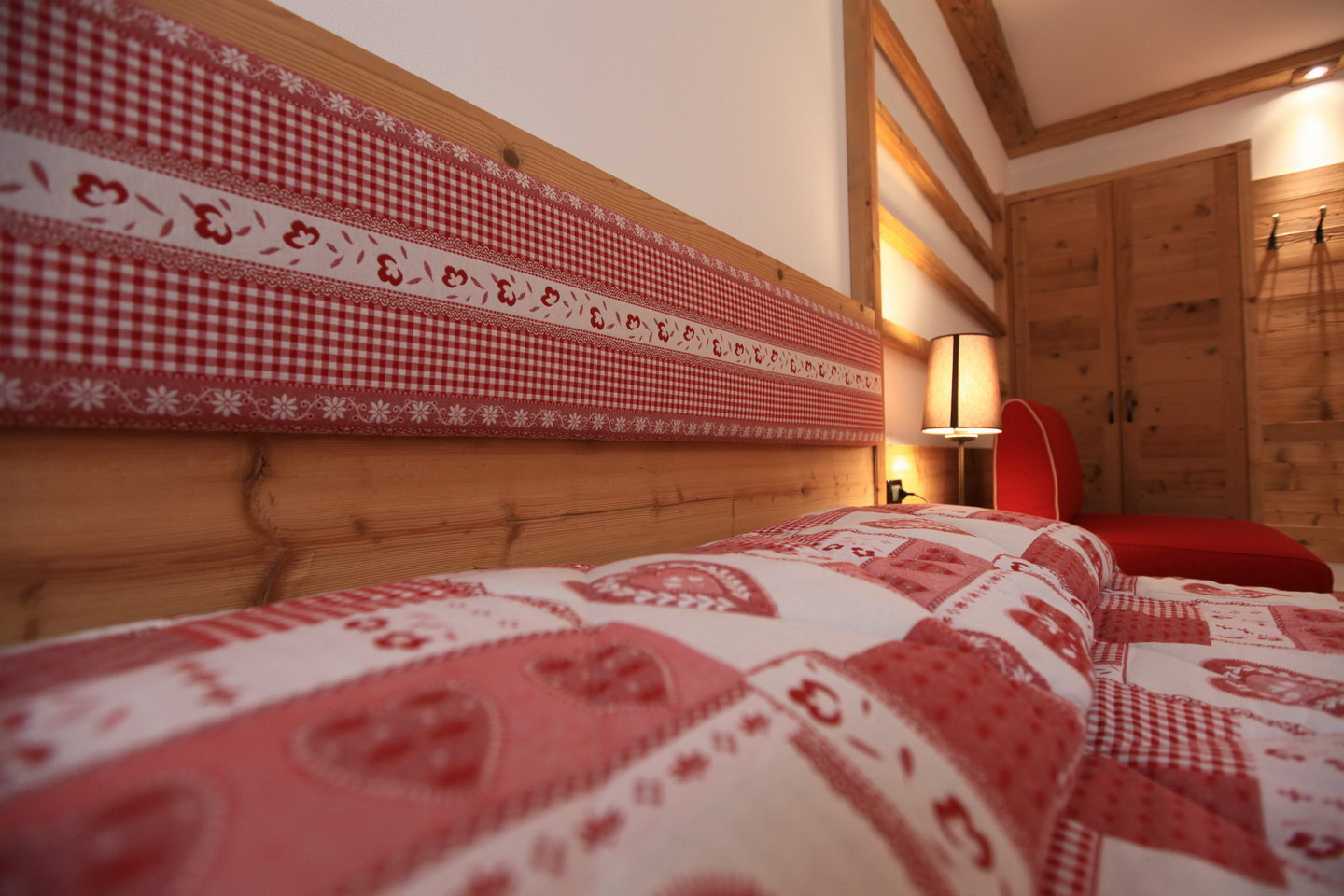 Apartment Lersc
It is a typical mountain one-room apartment of 35 m2, located on the ground floor of the house was designed to host from 2 to 5 persons.